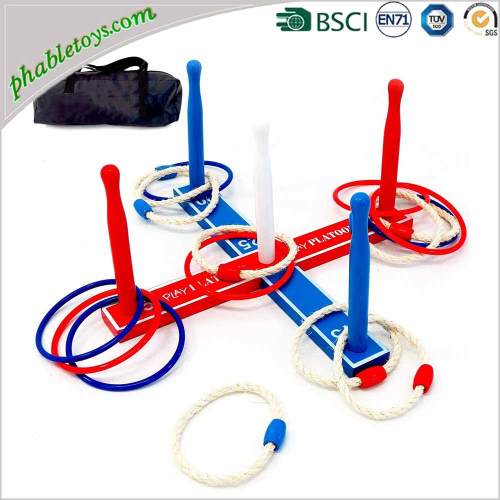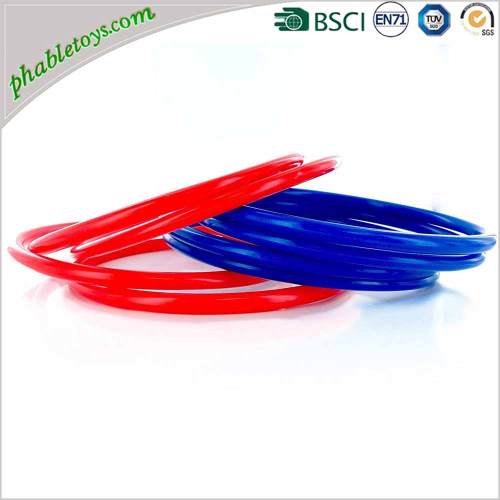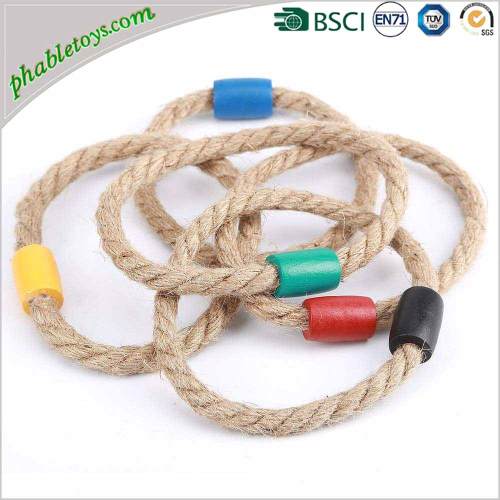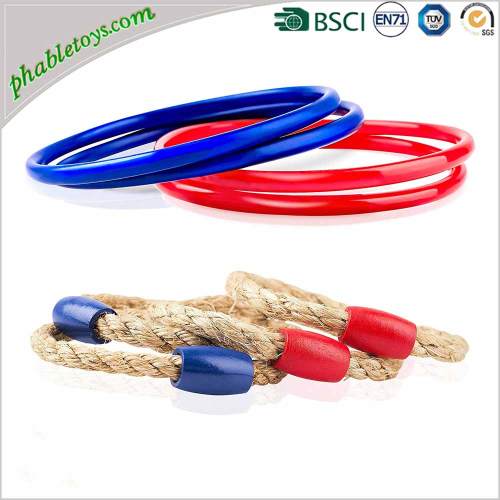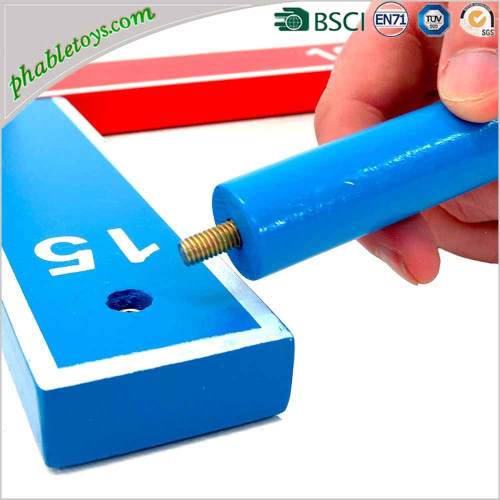 Custom Solid Wooden Ring Toss Game Set For Kids & Adults
Description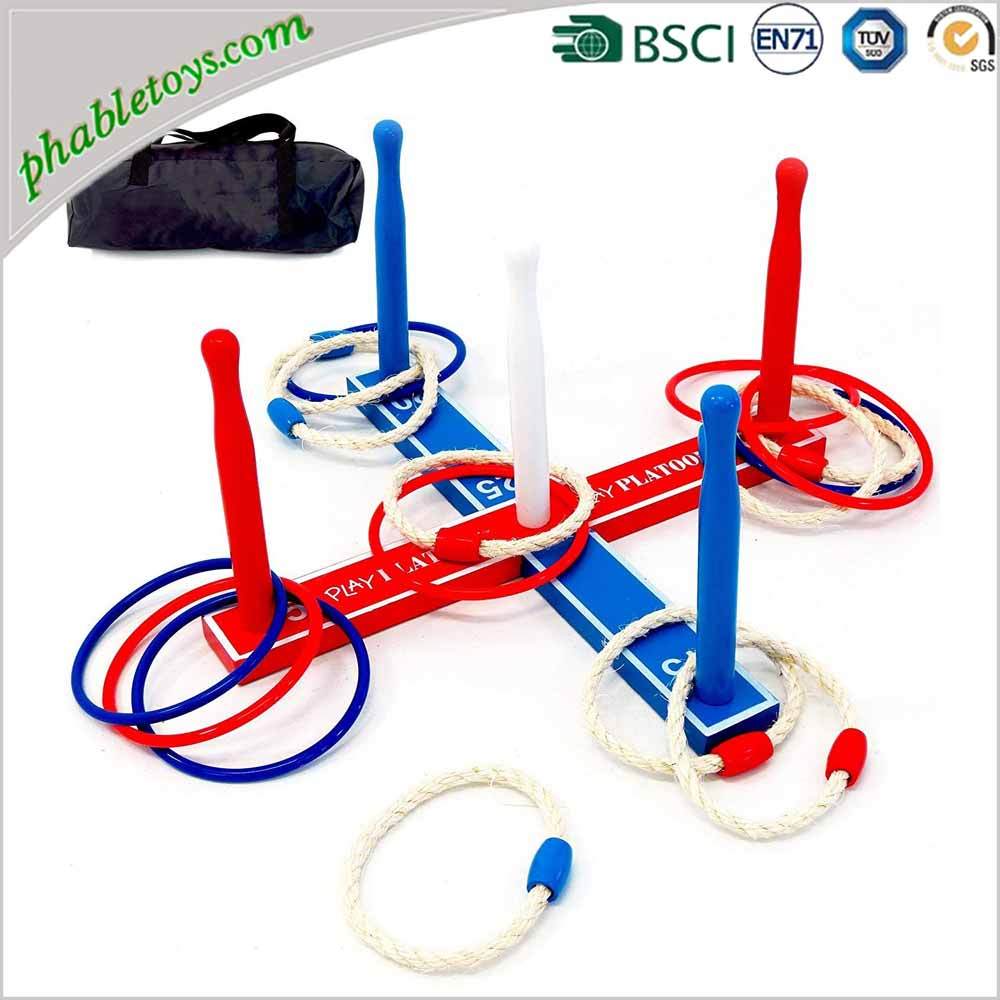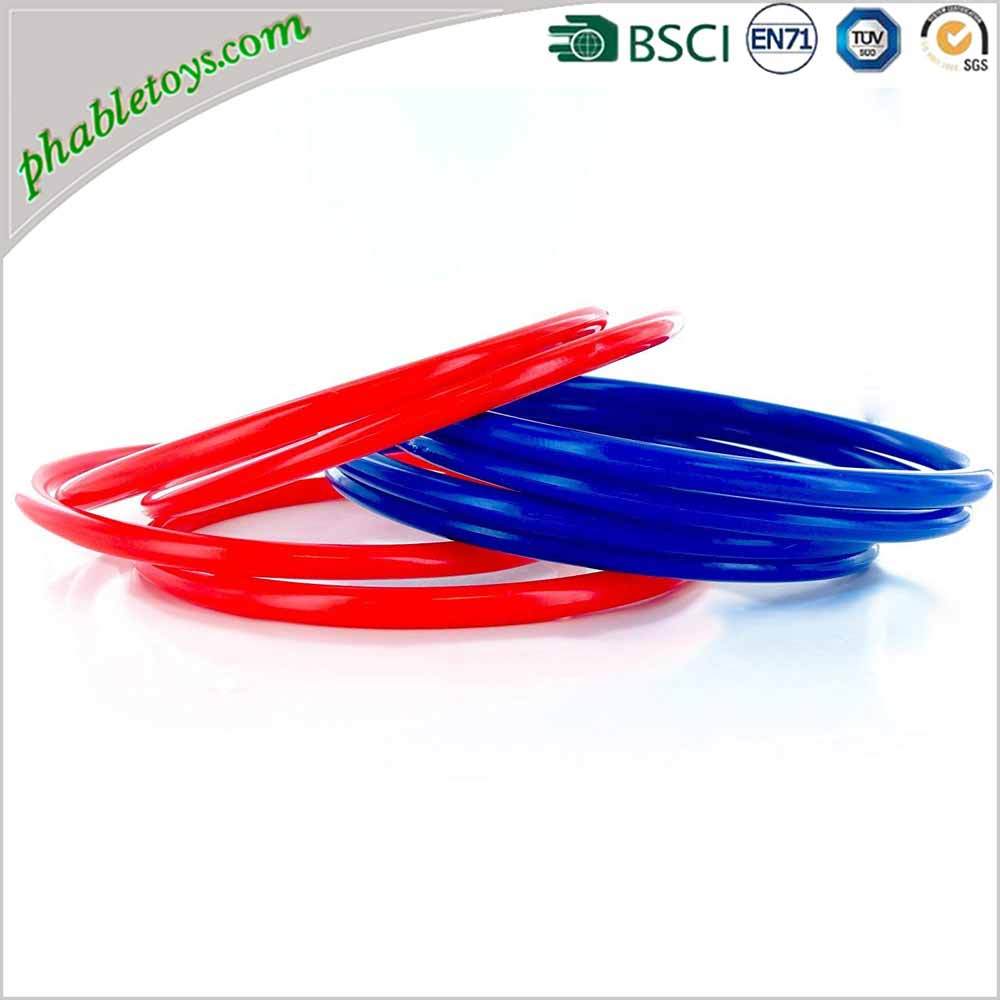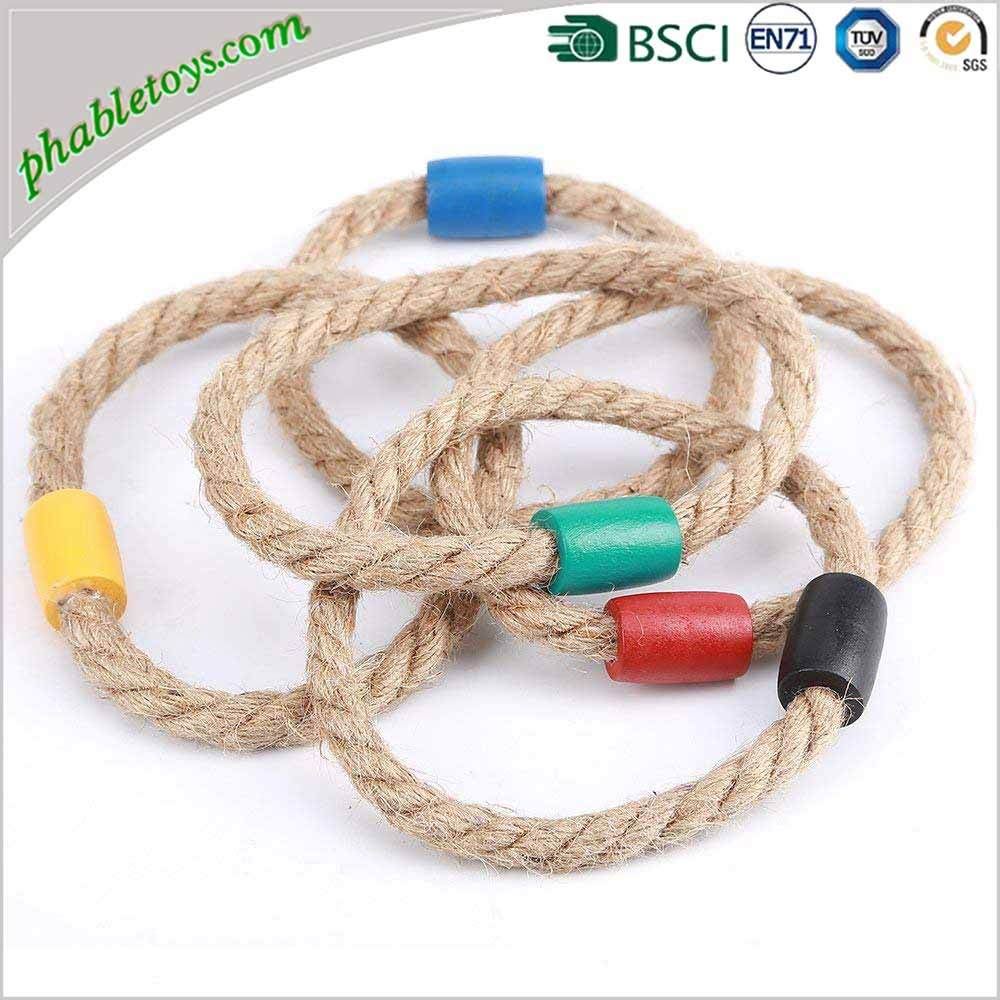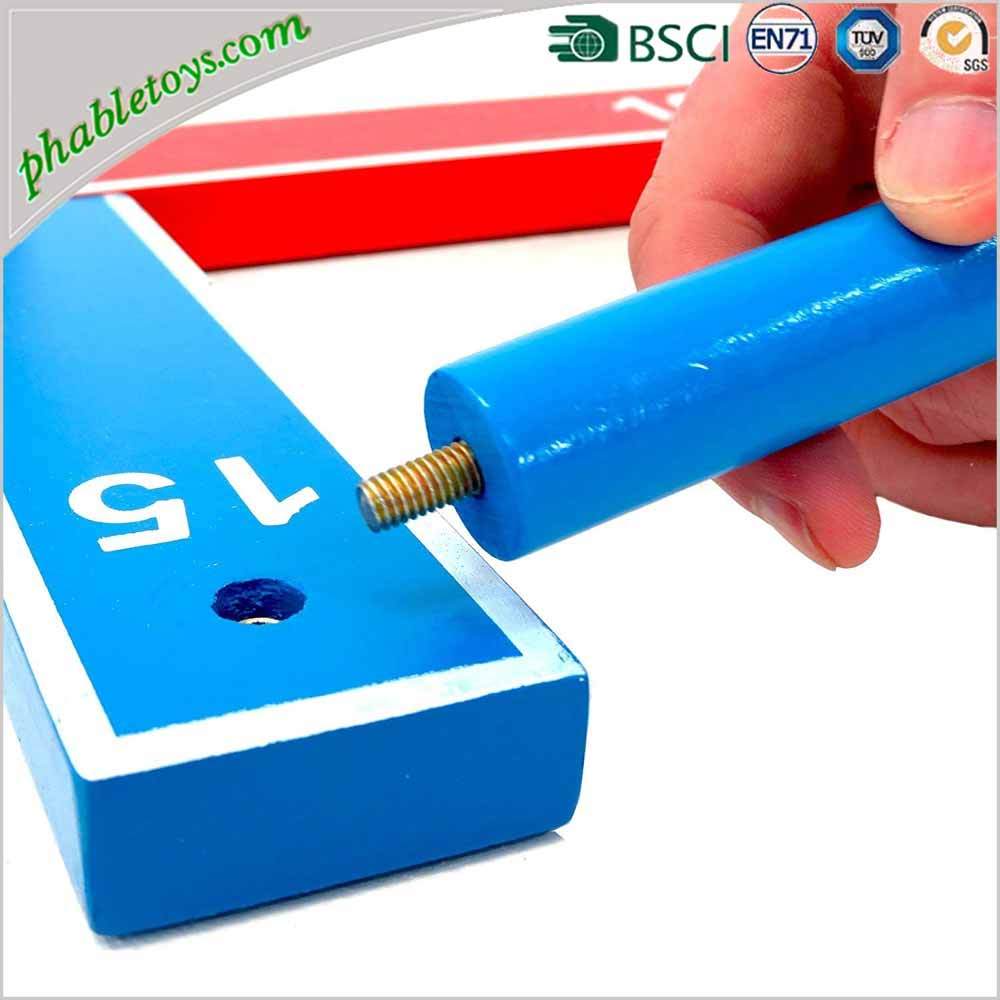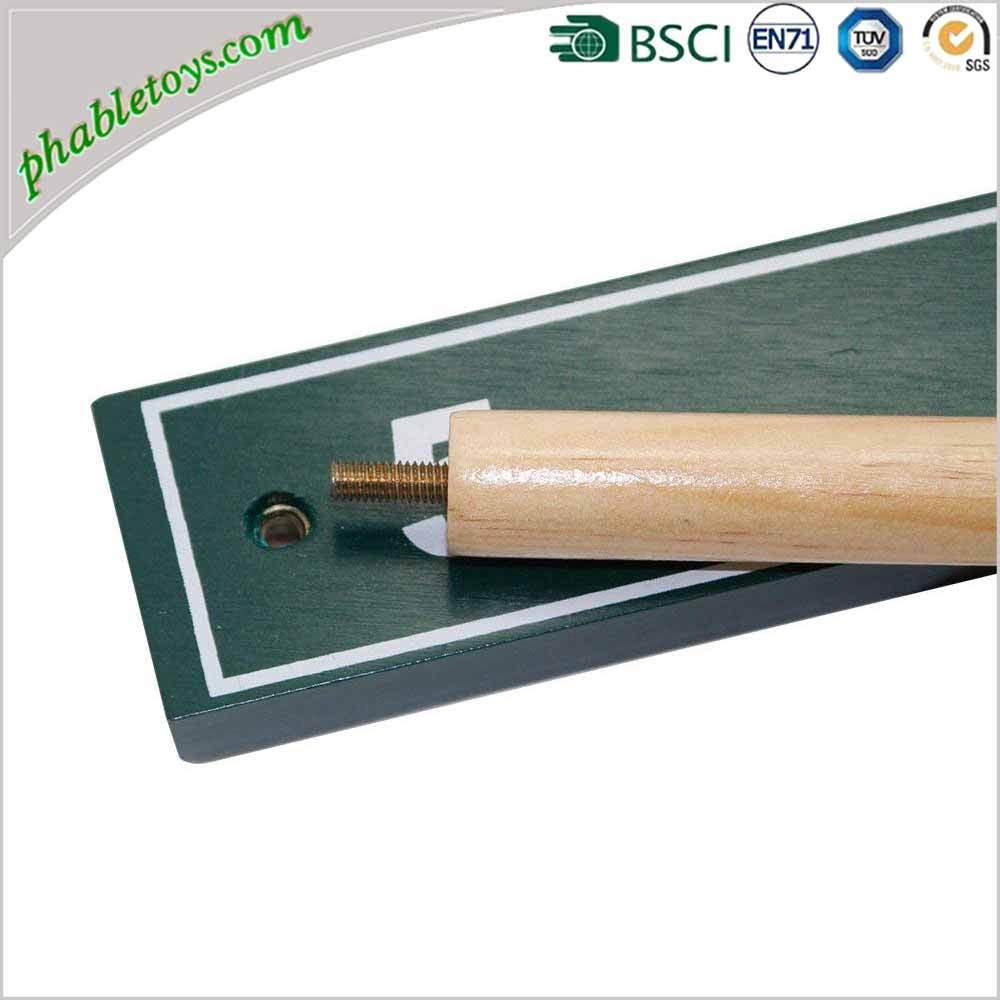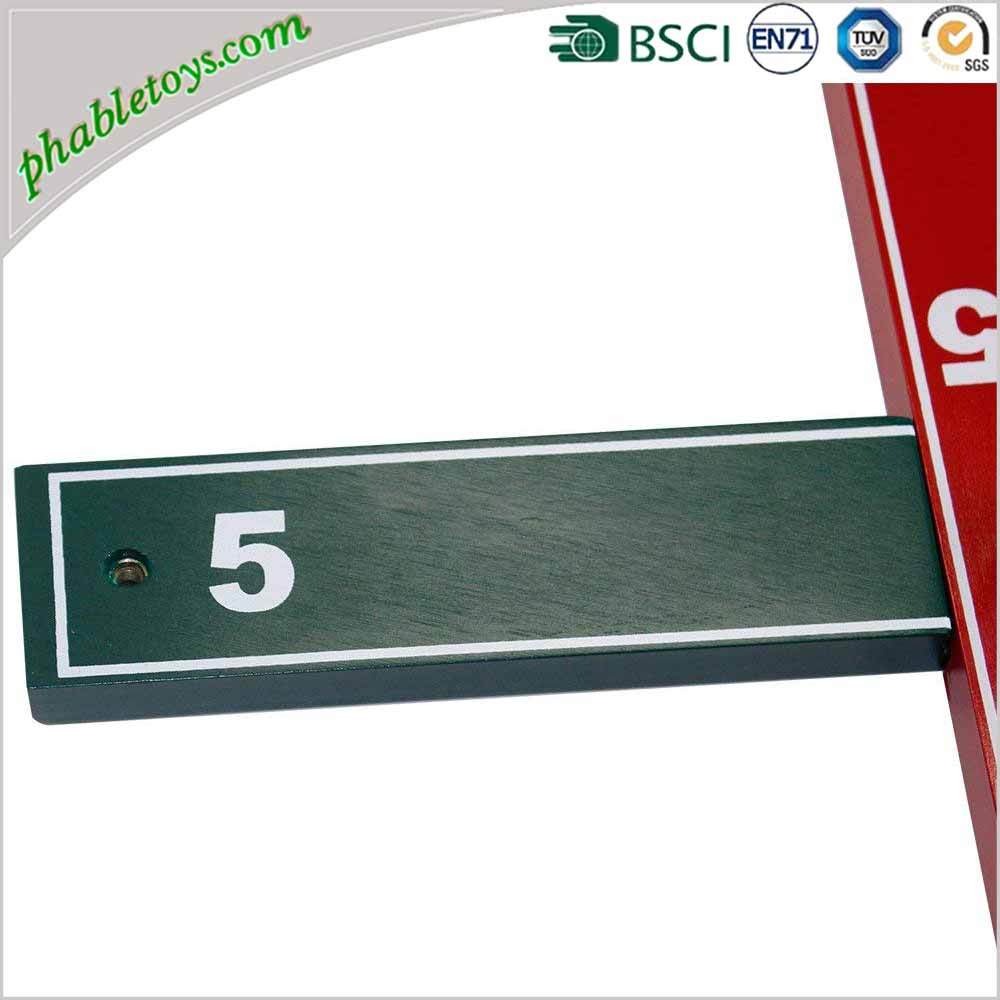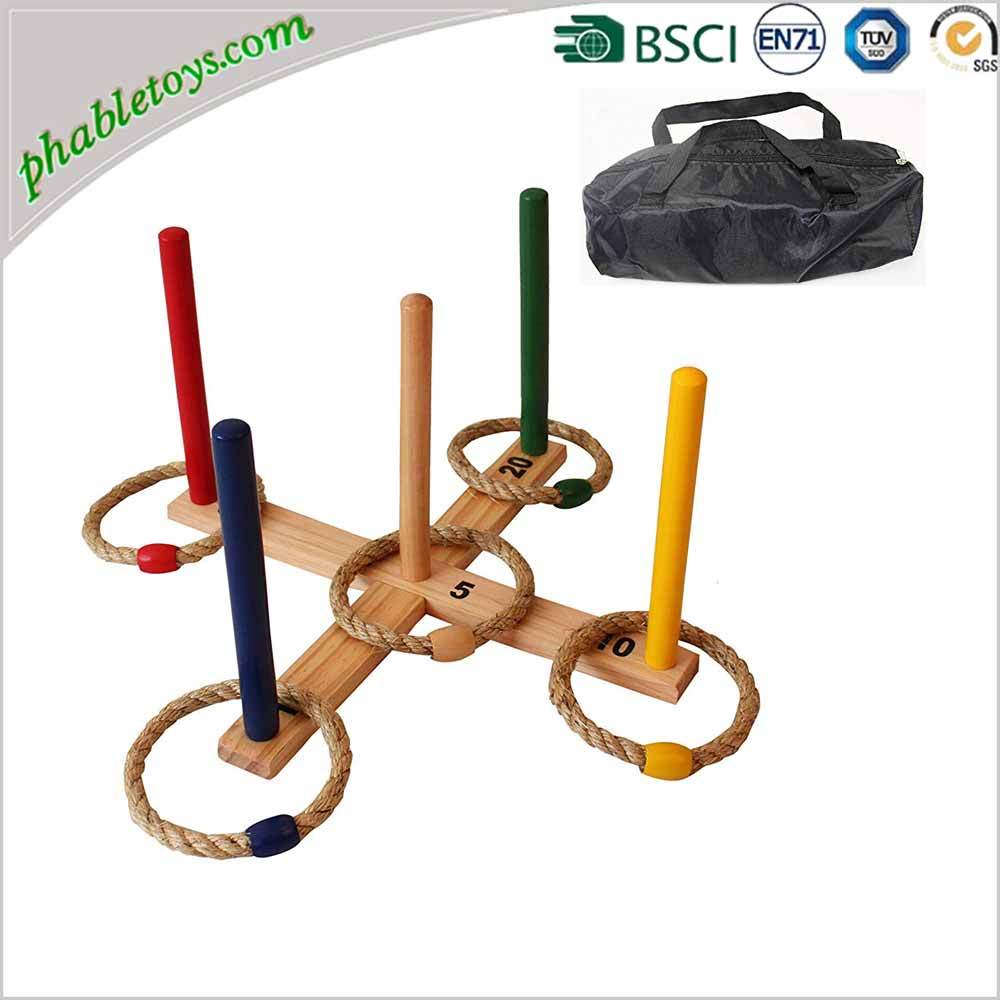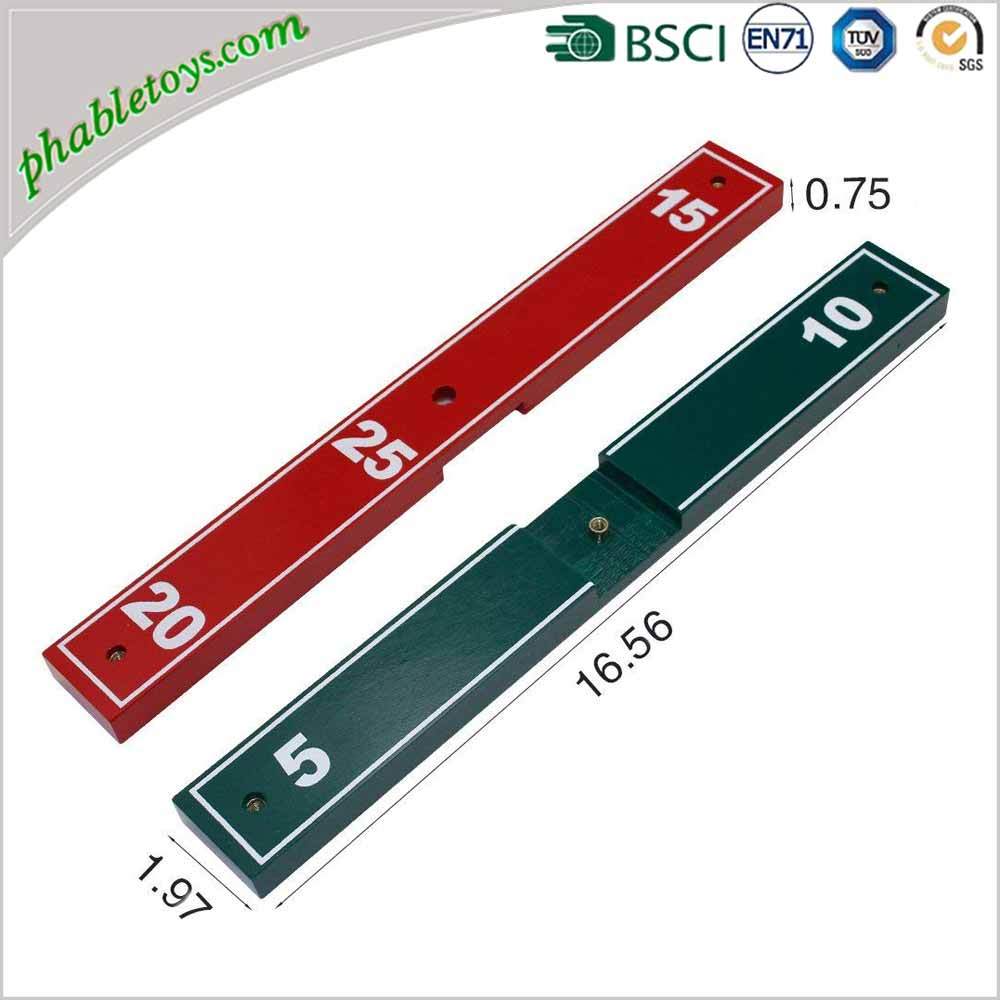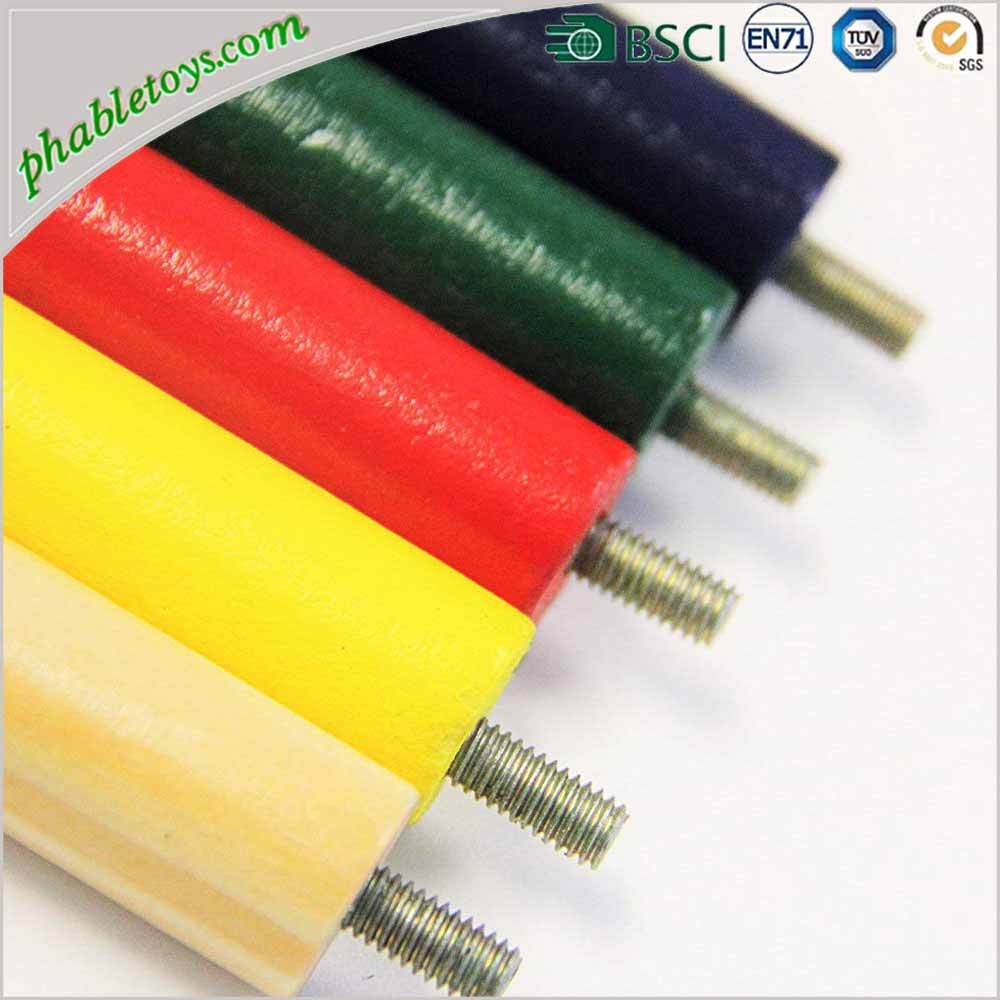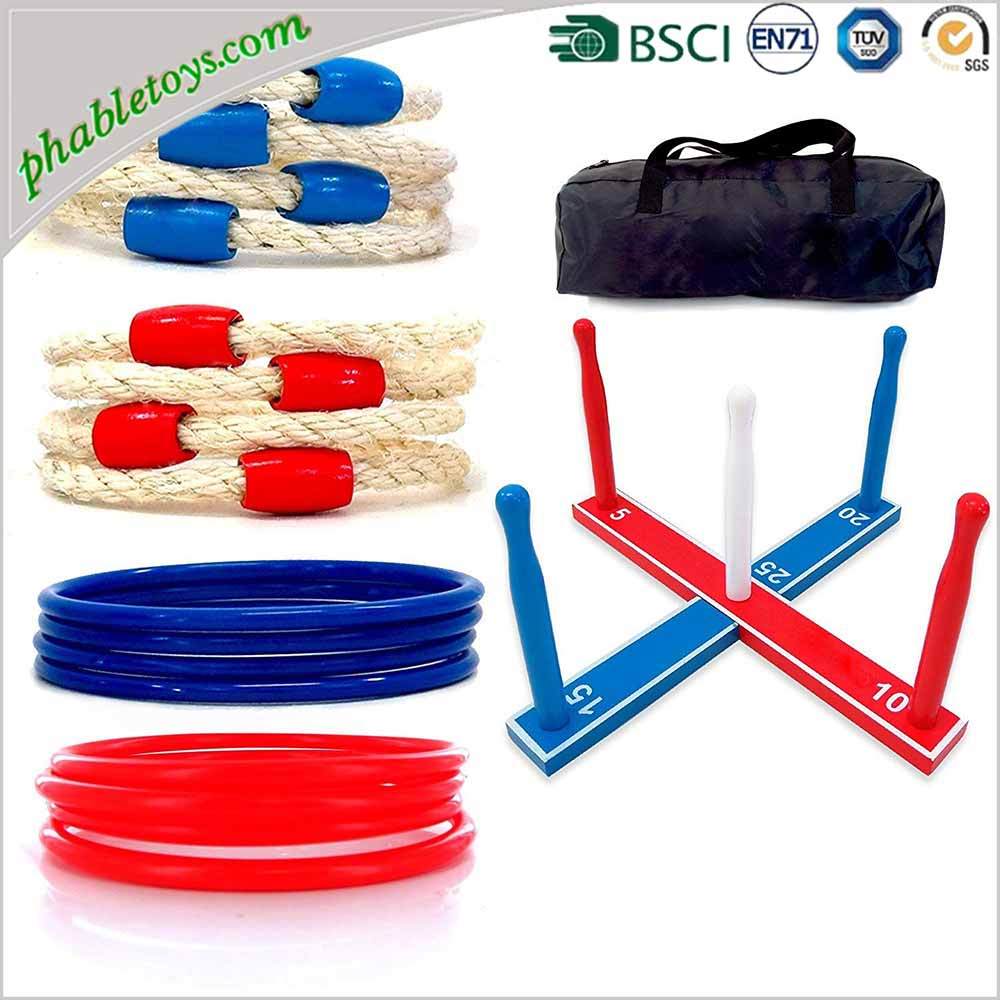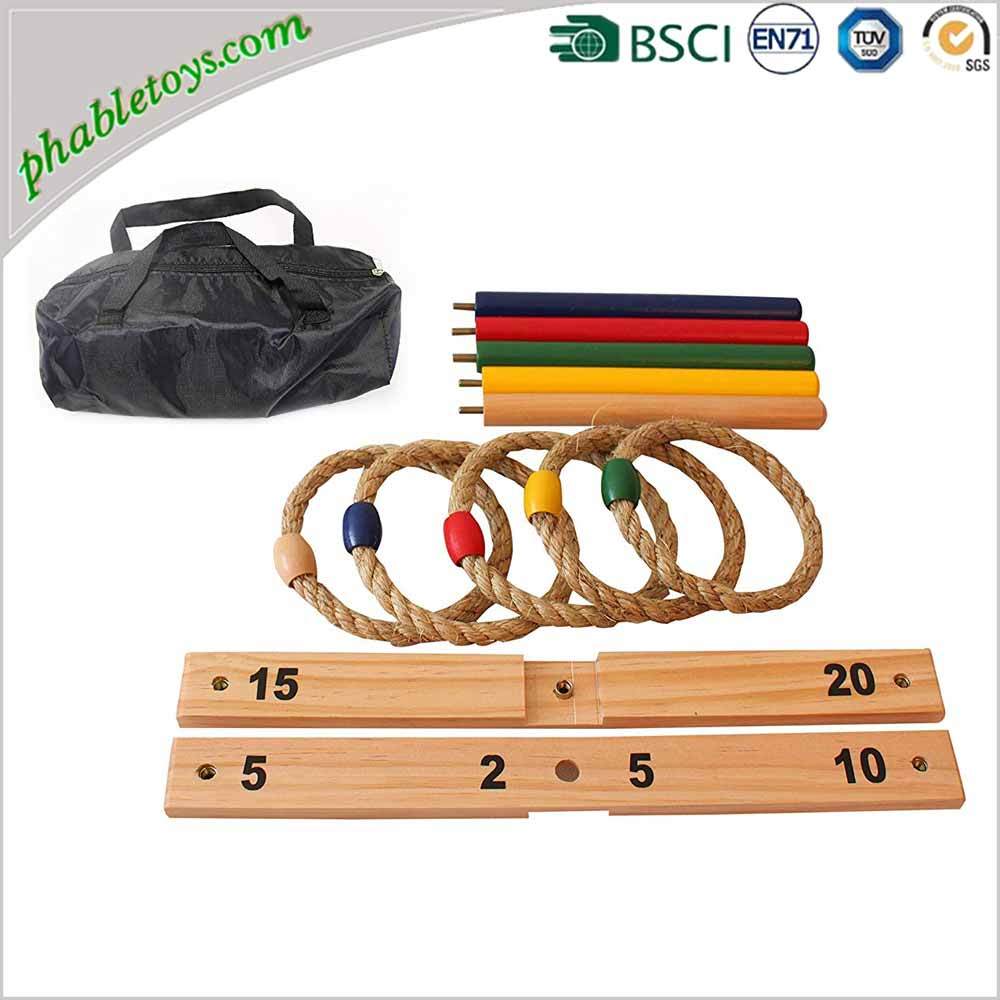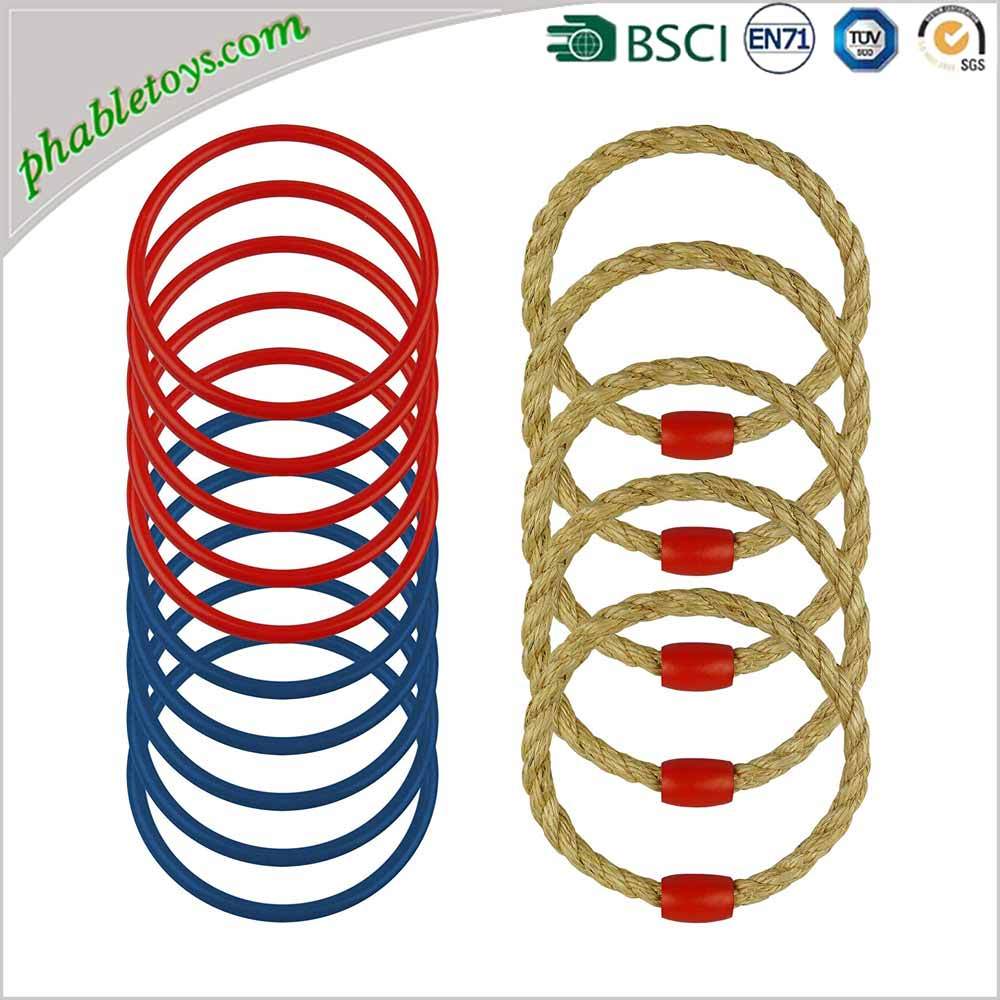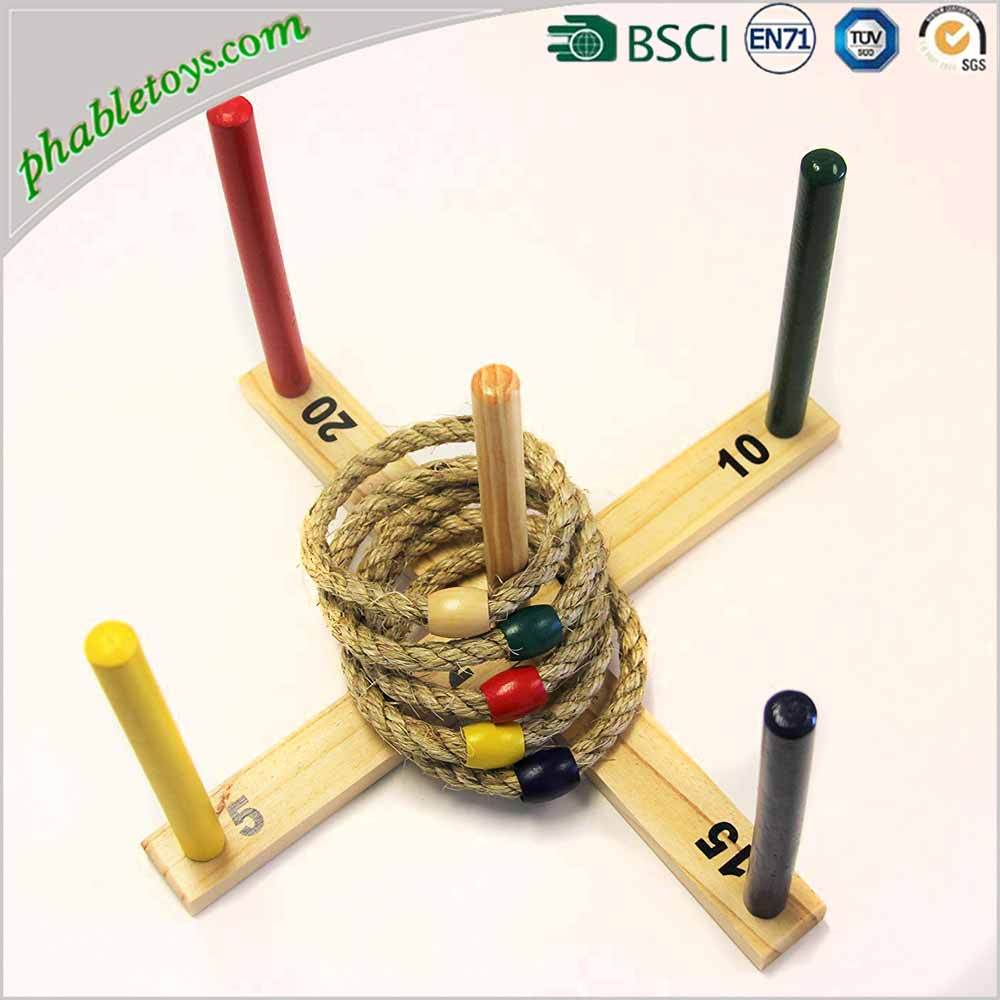 Quoits is a fun game to be enjoyed by children and adults alike. It is a game of skill and accuracy as players compete to throw their rings from a distance around one of the wooden posts.
This cross quoits game features 5 pins, all scoring a different number of points. Although less skilful than the traditional quoits game with one pin, it is still a great game for back garden fun or at parties and events.
This quoits game is from renowned outdoor game manufacturer Buiten Speel. Included are 5 rope quoits, 5 wooden pins with a wooden base and a score sheet.