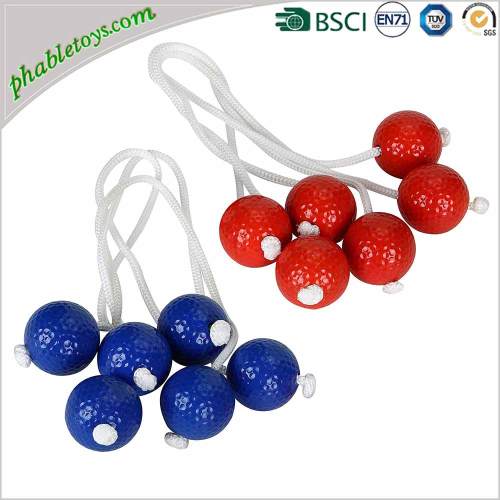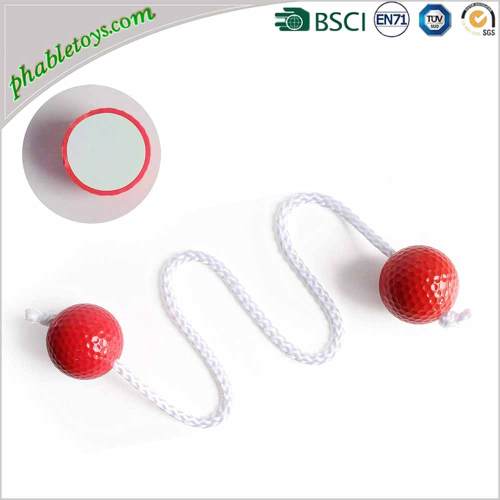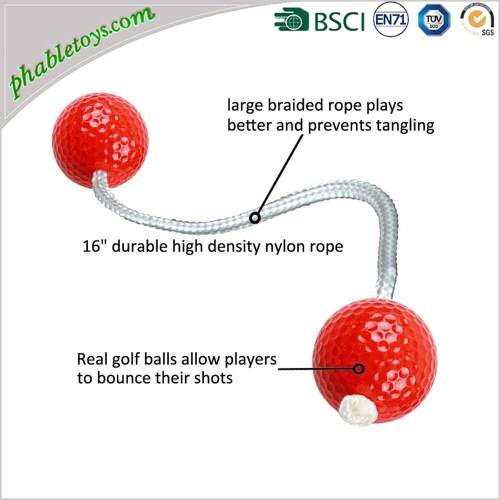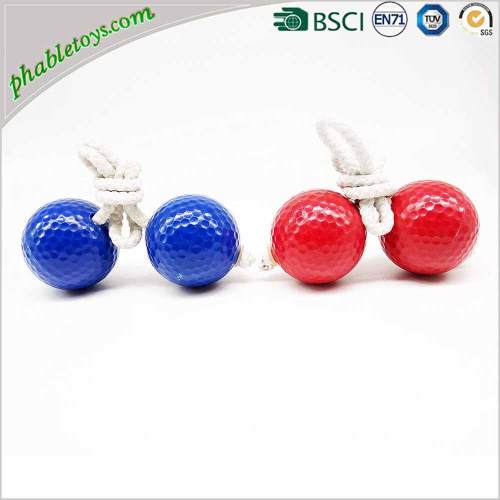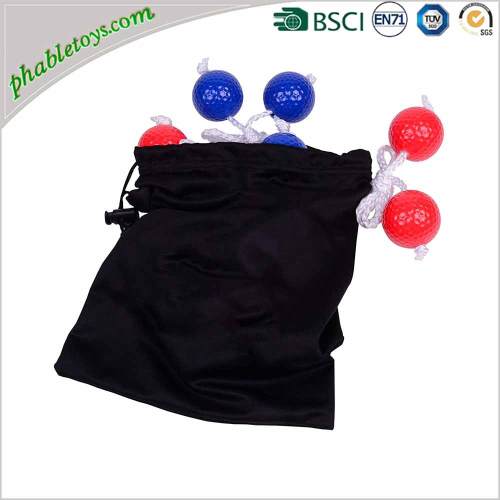 Classic 6 Pack Ladder Golf Balls For Ladder Ball Toss Game
Description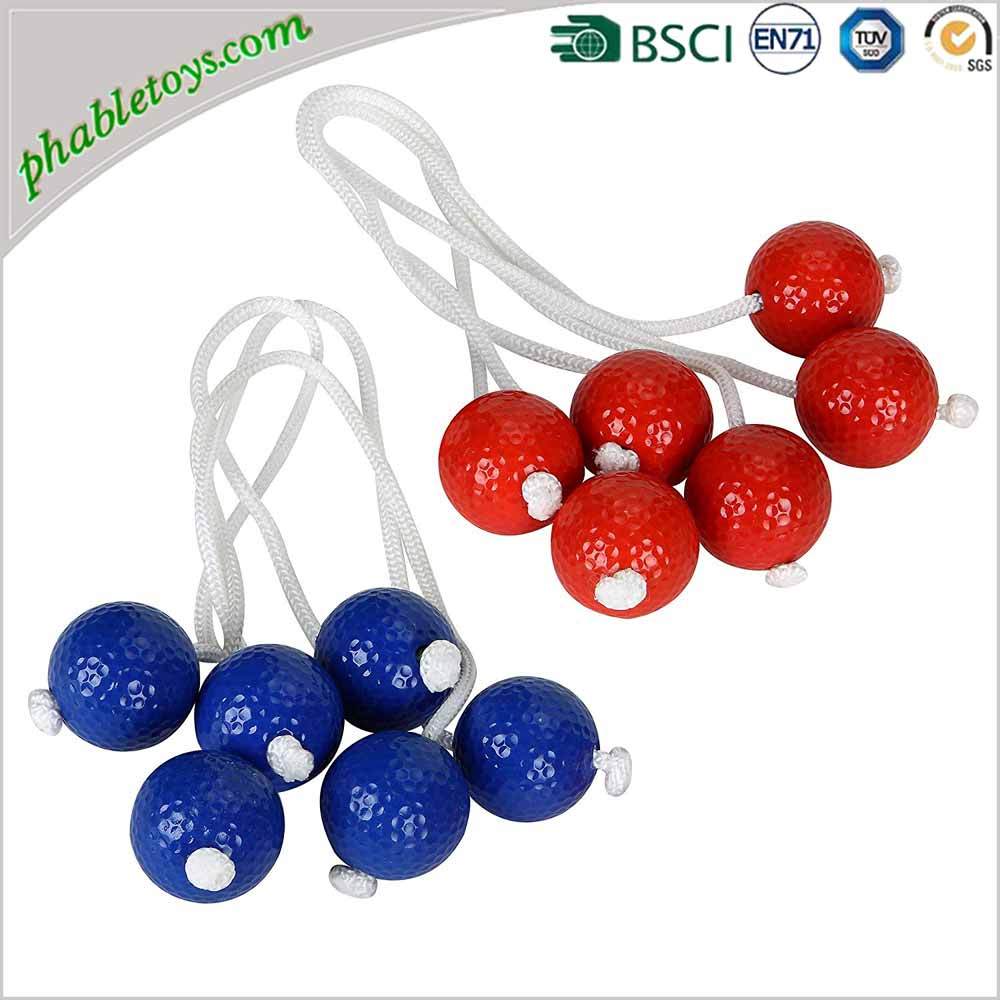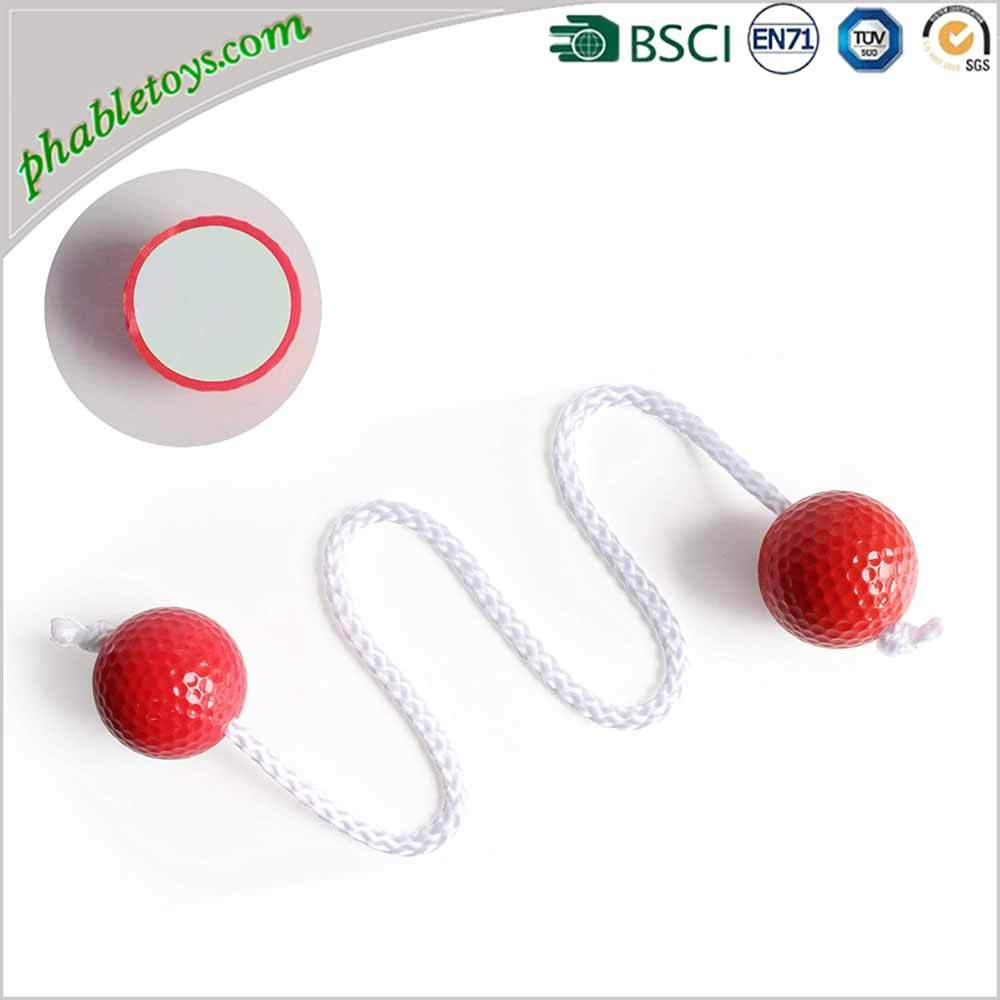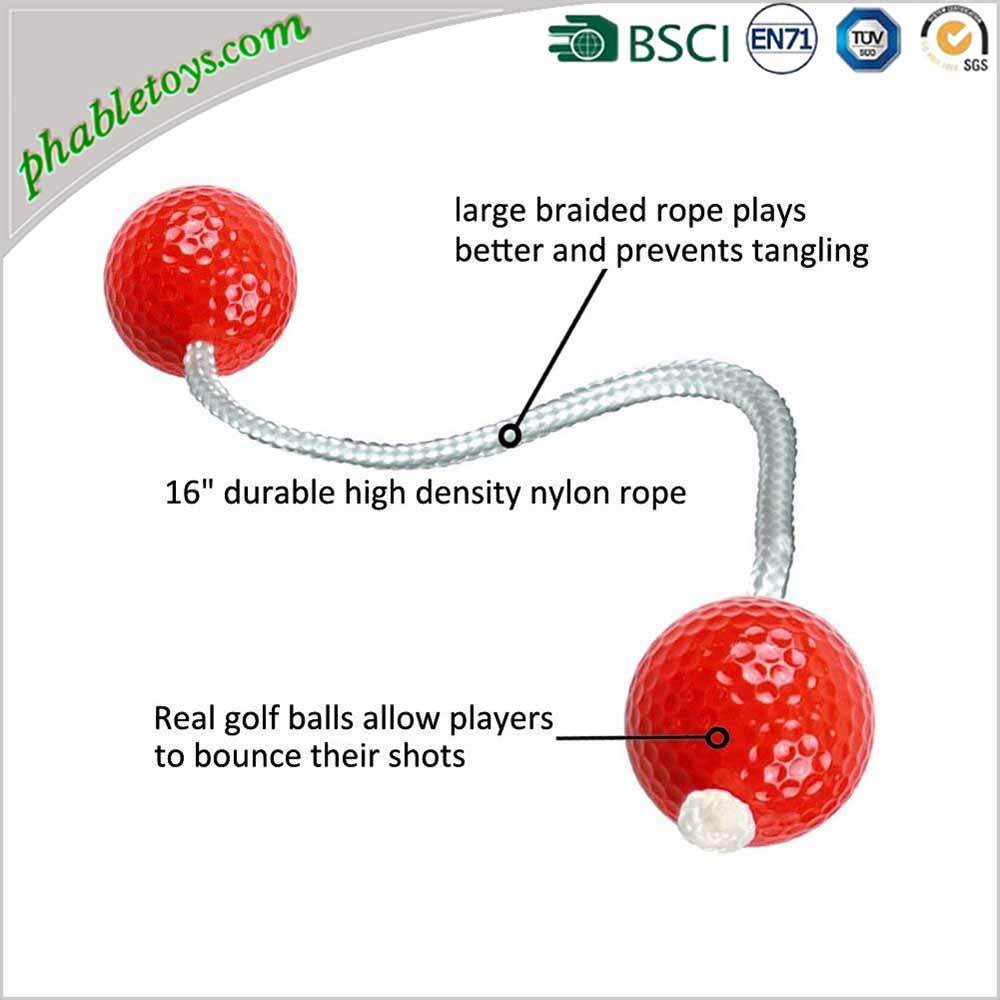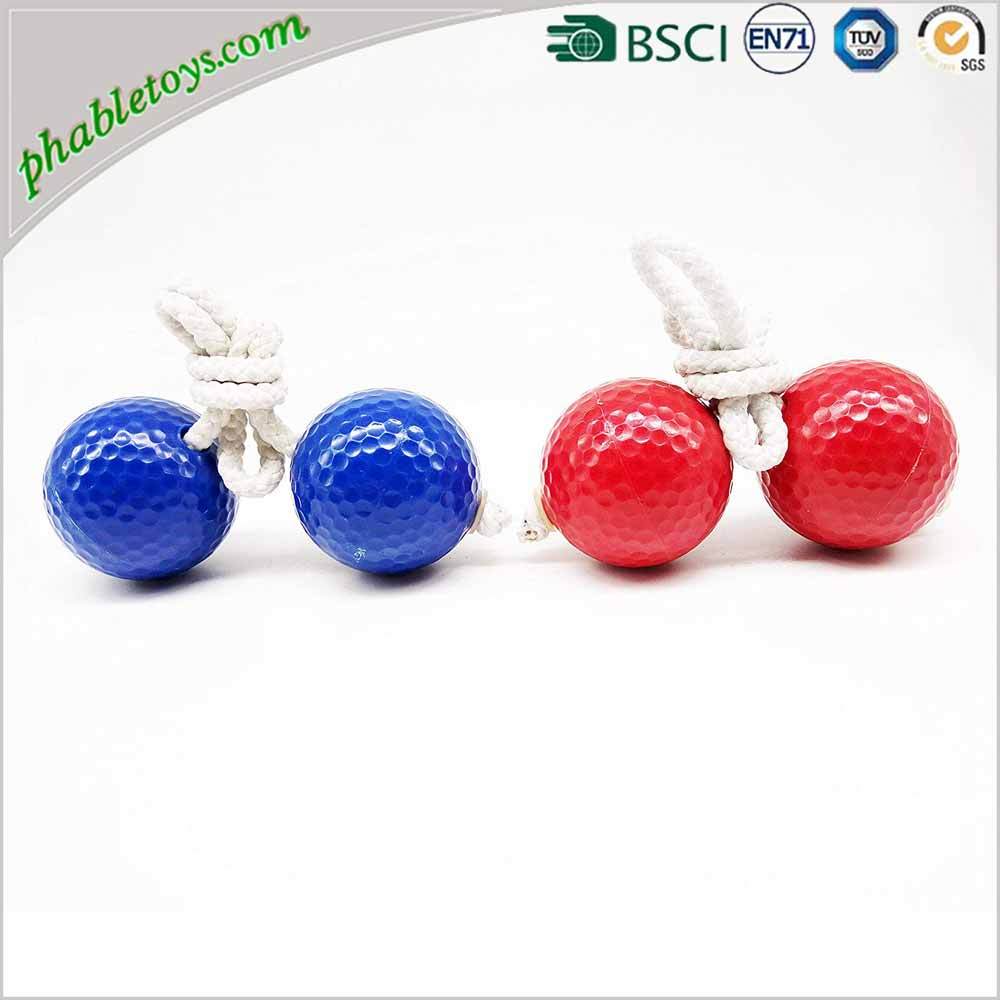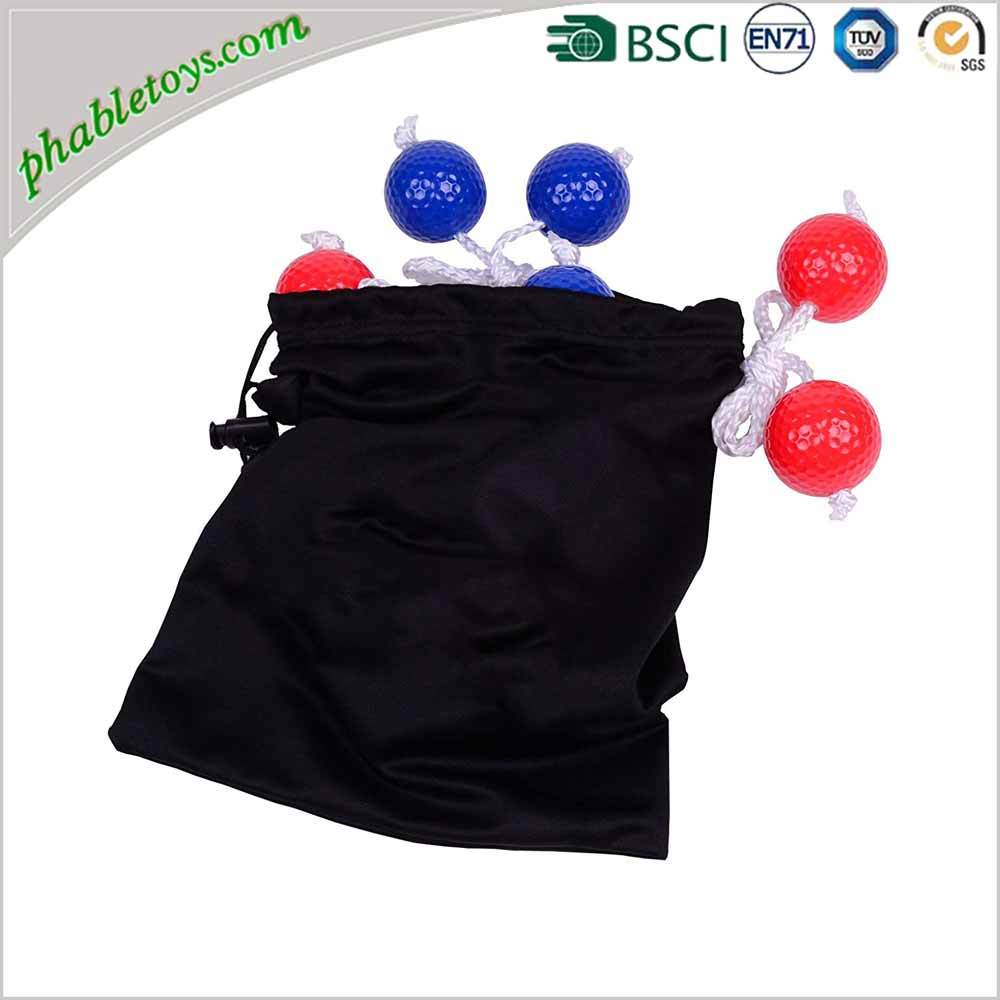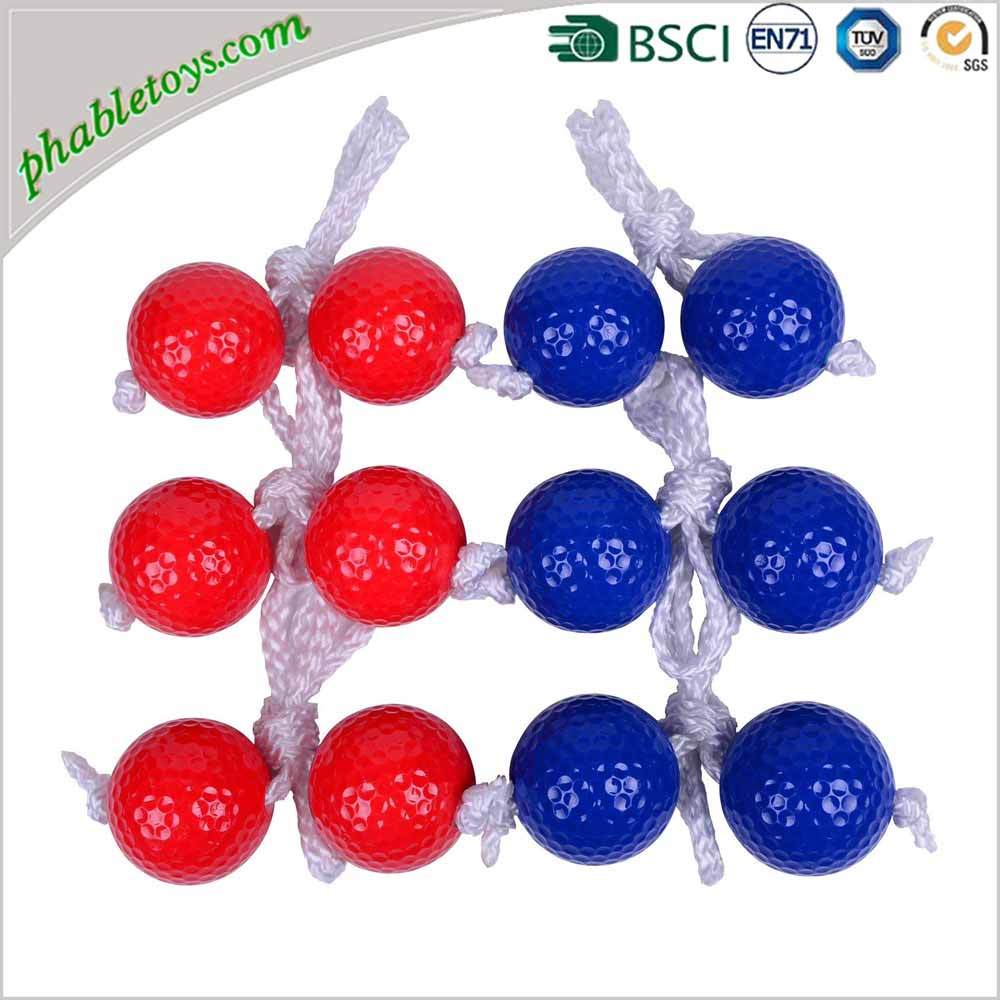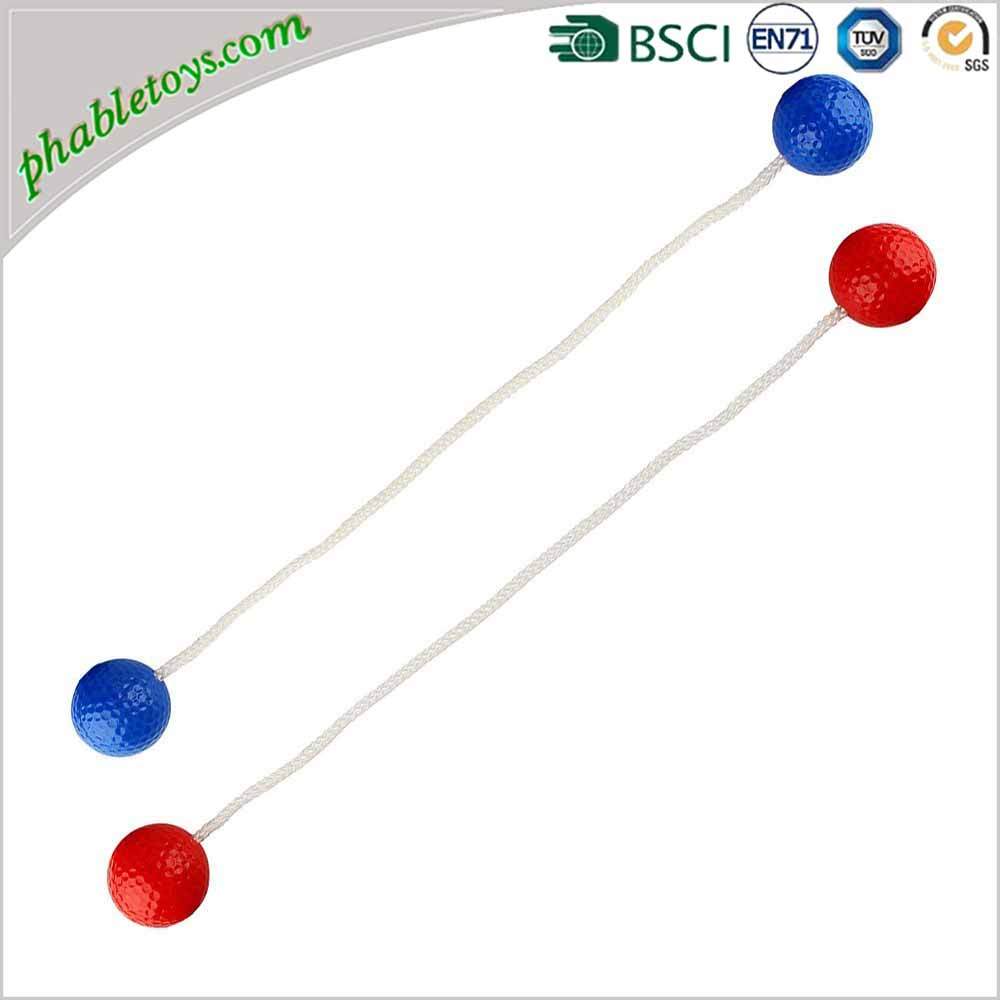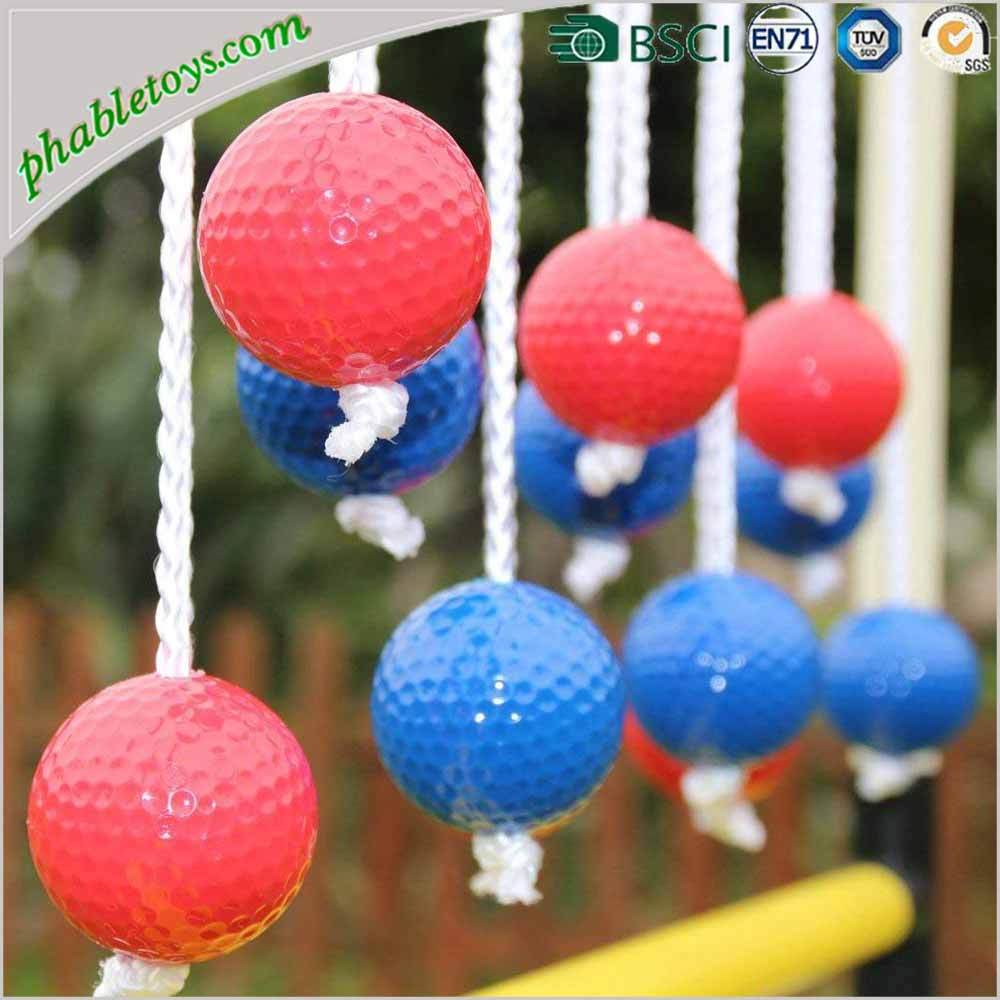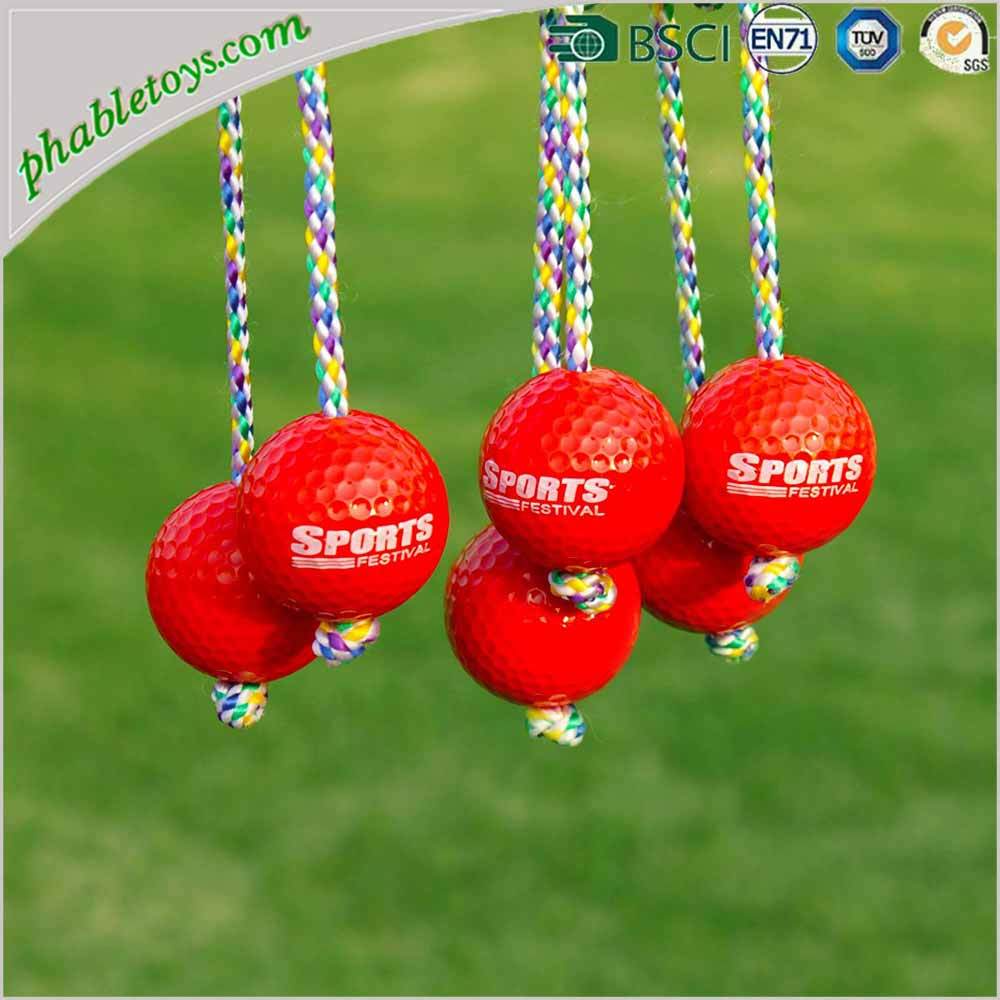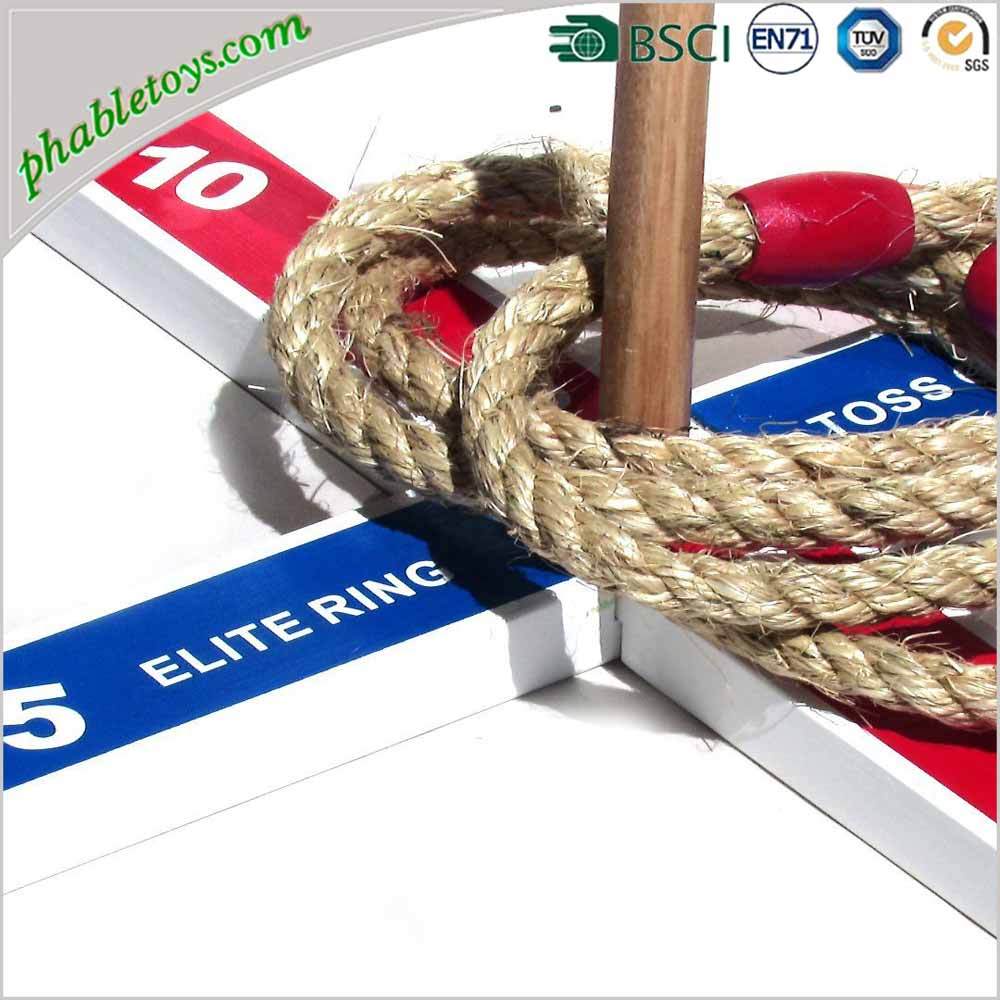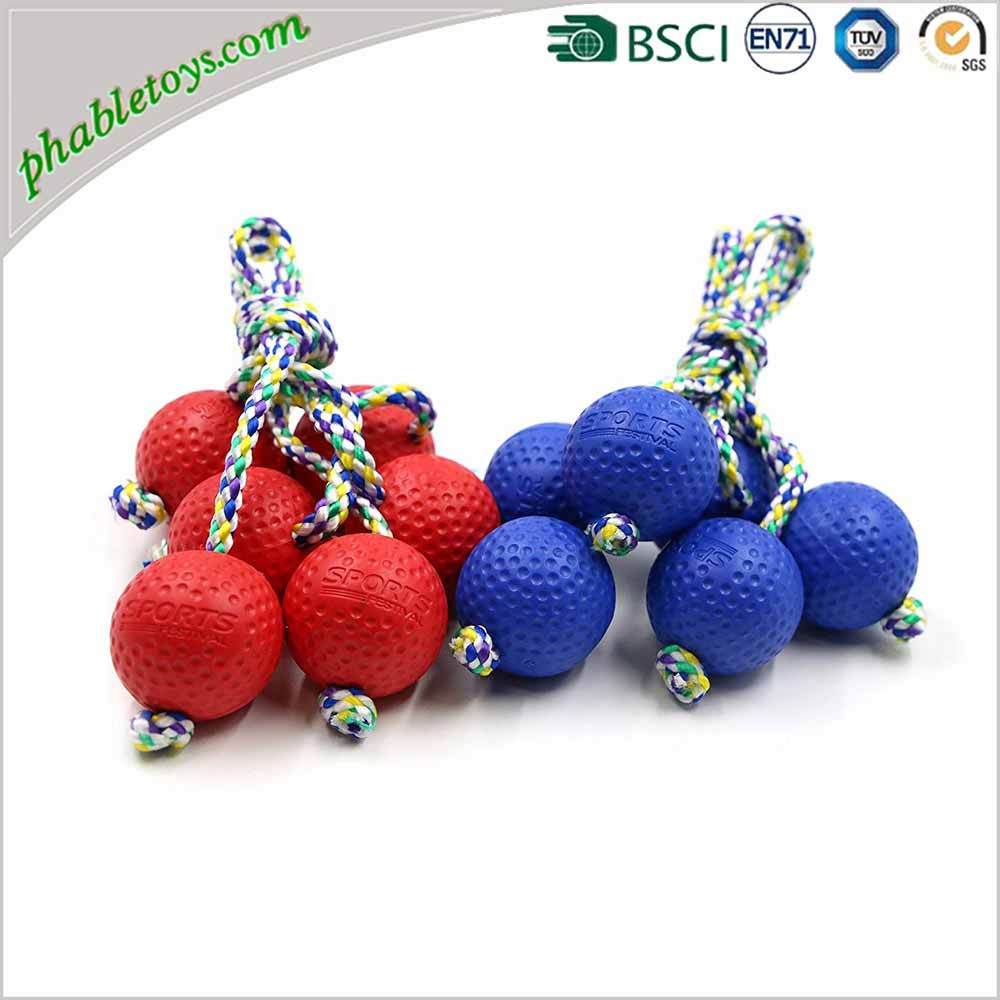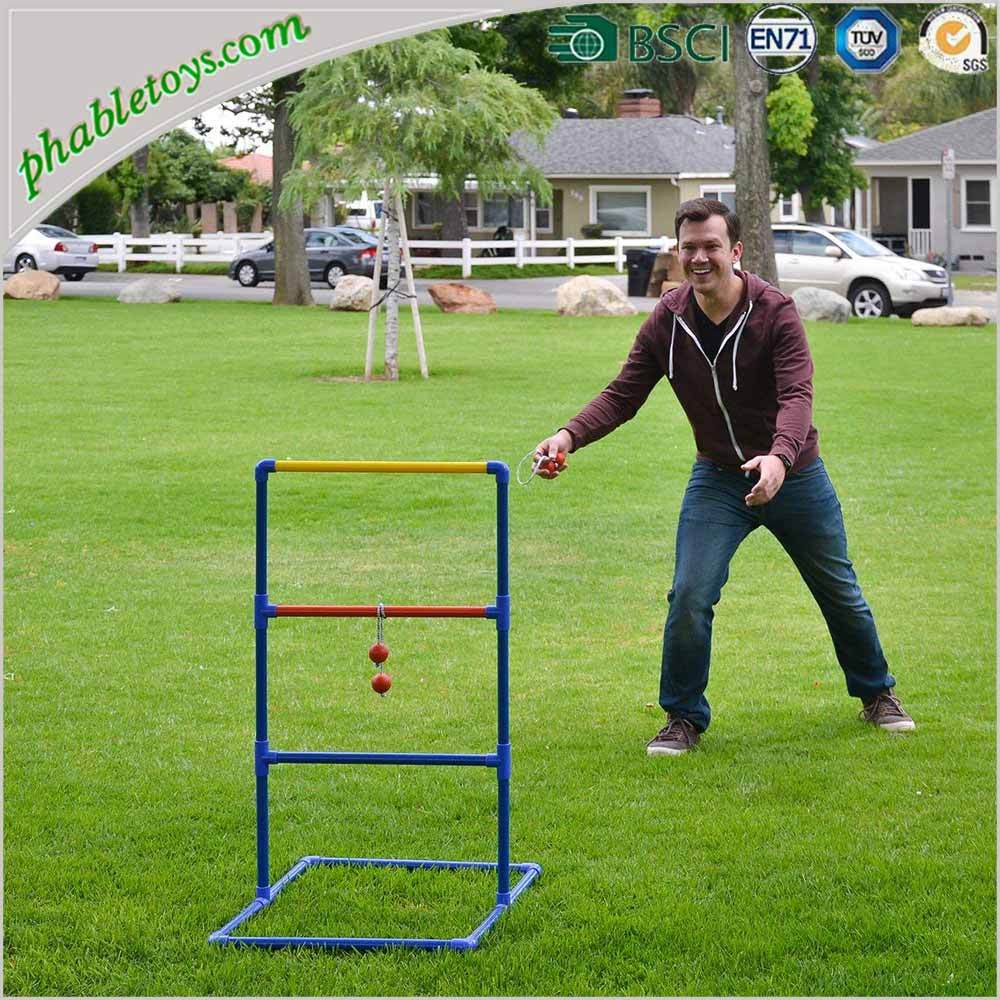 Ladder Golf is brilliant outdoor game that will provide great fun for everyone! It is an ideal game for any outdoor event or party, picnic, BBQ or camping trip. It is sure to draw and crowd and keep them entertained, bringing out the competitive streak in everyone that plays.
Ladder Golf can be played in teams or just one against one. Each player or team has 3 golf ball bolas (balls attached by a length of rope) and the object of the game is to throw your bolas so they wrap around the steps of the ladder and stay there or so that they knock the opponents' balls off.
The ladder typically consists of 3 steps; a top, middle and a bottom step.
Ladder Golf is more difficult than it looks because the bolas will spin around the rung in an unpredictable fashion and sometimes fall off no matter how they are thrown!
Points are allocated by which rung the bolas fall on, each player throws 3 bolas per turn..