Building your garden games brand double your profits
Phable is a professional garden games manufacturer and supplier in China
. It would be helped you let your brand start from here.
At the same time as getting higher profits, customers will also help you spread your brand. This will make your business better and better. We have experience working with many brands. What are you waiting for?
Email us
All are ideal for hosting a garden party, meeting a few people in the park, events or just passing some time in the back garden. Many of the games are also very portable for easy transport and taking away with you on your holidays. So you can take the phable set to the beach, friend's place, local park, your backyard or even just have it as masterpiece with your lounge room.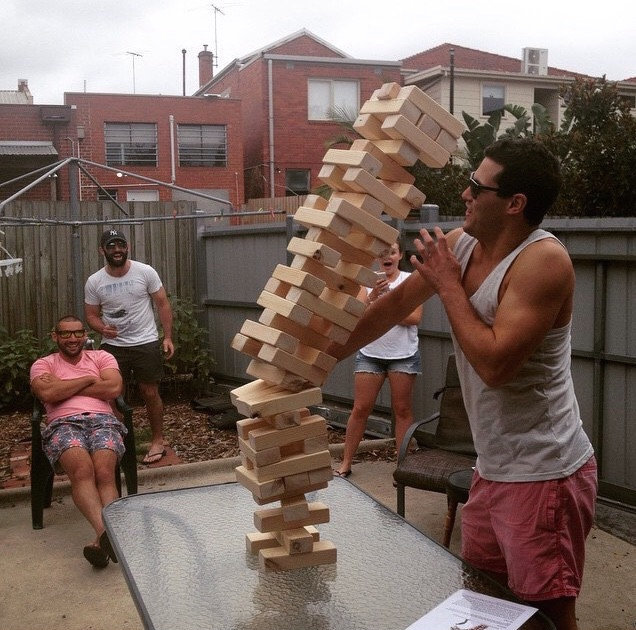 Hi Tower starts at 1m (3.5 feet) high and can go up to 5 feet in play. Each of the 58 blocks is 285 x 70 x 45mm.
Suitable for pubs, parties, corporate events and pretty much any other gathering of people, Hi Tower players take turns to remove blocks from the tower and place them on the top. The aim is to build the tower as high as possible without making the tower tumble!
By default, Hi-Tower comes in a simple cardboard box. A sturdy canvas bag for convenient storage and carriage can be bought separately, if desired.
Hi-Tower can be dangerous when it topples over so everyone should stand well back when not removing a brick and the person removing the brick should take great care not to stand where the tower will fall. Hi Tower is not suitable for small children.
To compare the features of the Hi Tower with other similar tower products, please visit the Mega Hi Tower Comparison Table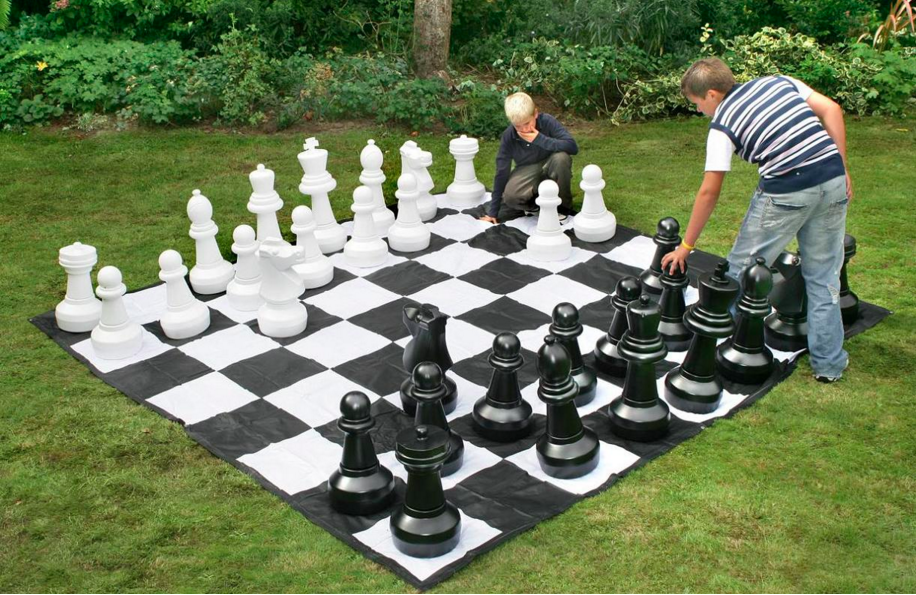 Garden Games-2 giant chess
A "larger than life" chess or draughts set will attract crowds and bring a new dimension to any recreation area or garden. Giant chess is eye-catching but is also designed to be played.
Garden Giant chess games is brilliant for garden parties or for two 'Grand Masters' who want to sit in the sun with a glass of wine and have the kids move the pieces for them whilst teaching them the game!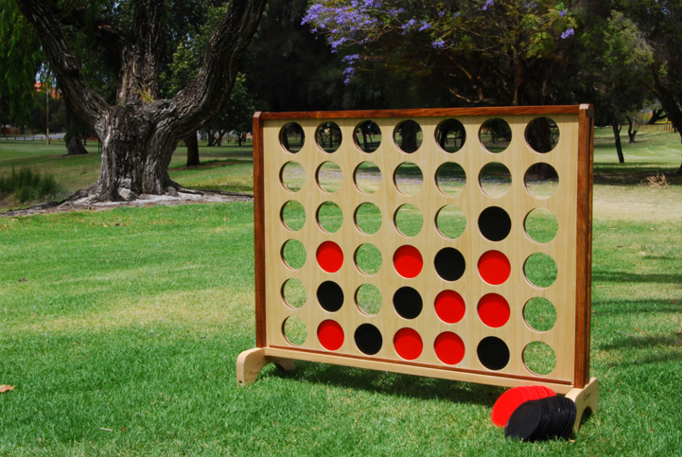 Garden Games-3 giant connect 4
The game was supposedly taken by Captain James Cook on his voyages and he became so engrossed with it during the long periods at sea that his crew gave it the name 'Captain's Mistress...
Players take turns to drop a disk down a chute, the aim being for a player to get four disks in a row, diagonally, horizontally or vertically. Four in a Row takes seconds to learn but is good fun and our giant 4 in a row games make a fantastic centrepiece for a party, wedding or any event.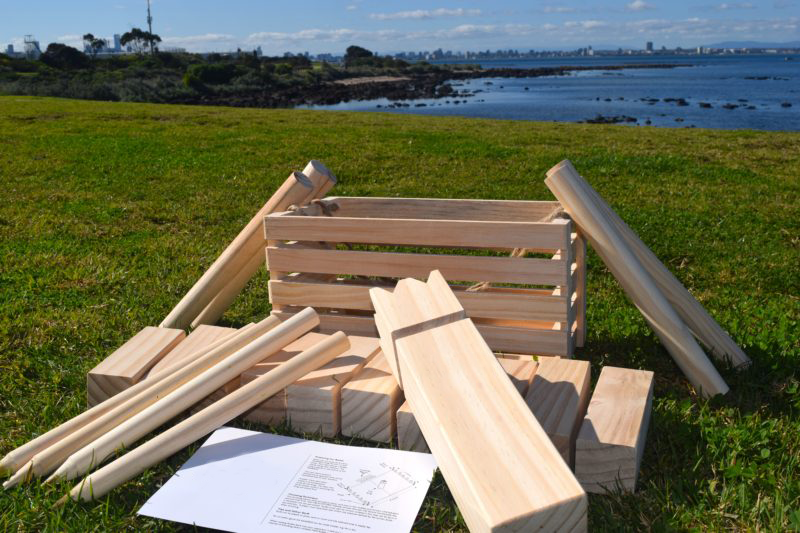 Garden Games-4 kubb
Kubb, also known as "The King's Game" is a fantastic traditional game that has been played in Sweden for at least a century - it is a sort of cross between Skittles and Tennis.
Kubb is a wonderfully unique game of skill that is ideal for garden parties or just fun on a field. Kubb games can be played one against one or in teams of up to 6 players on each side.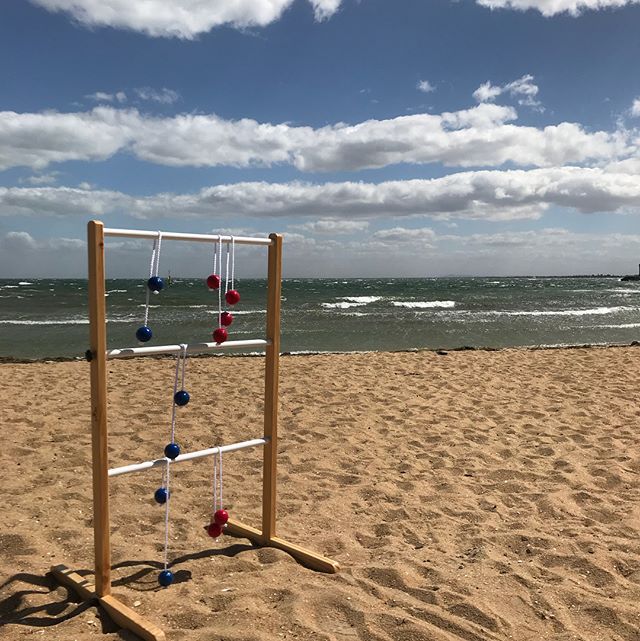 Garden Games-5 ladder golf
Ladder Golf is brilliant outdoor game that will provide great fun for everyone! It is an ideal game for any outdoor event or party, picnic, BBQ or camping trip. It is sure to draw and crowd and keep them entertained, bringing out the competitive streak in everyone that plays.
Ladder Golf can be played in teams or just one against one. Each player or team has 3 golf ball bolasand the object of the game is to throw your bolas so they wrap around the steps of the ladder and stay there or so that they knock the opponents'balls off.

Garden Games-6 giant domino
European Dominoes first appeared in 18th Century Italy. It is a particularly good game for children because, whist they enjoy playing, they are inadvertently learning logical and mathematical concepts. What then could be better than great big fun-sized dominoes that can be played indoors or in the garden?!
We have a great range of Giant Dominoes sets, with a selection of storage options, so you can supersize your enjoyment of this classic game.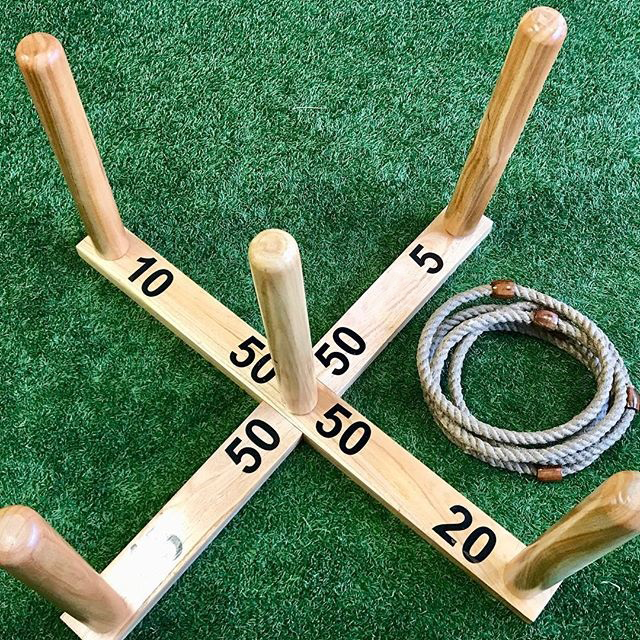 Garden Games-7 ring toss
Quoits is a fun game to be enjoyed by children and adults alike. It is a game of skill and accuracy as players compete to throw their rings from a distance around one of the wooden posts.
This cross quoits game features 5 pins, all scoring a different number of points. Although less skilful than the traditional quoits game with one pin, it is still a great game for back garden fun or at parties and events.